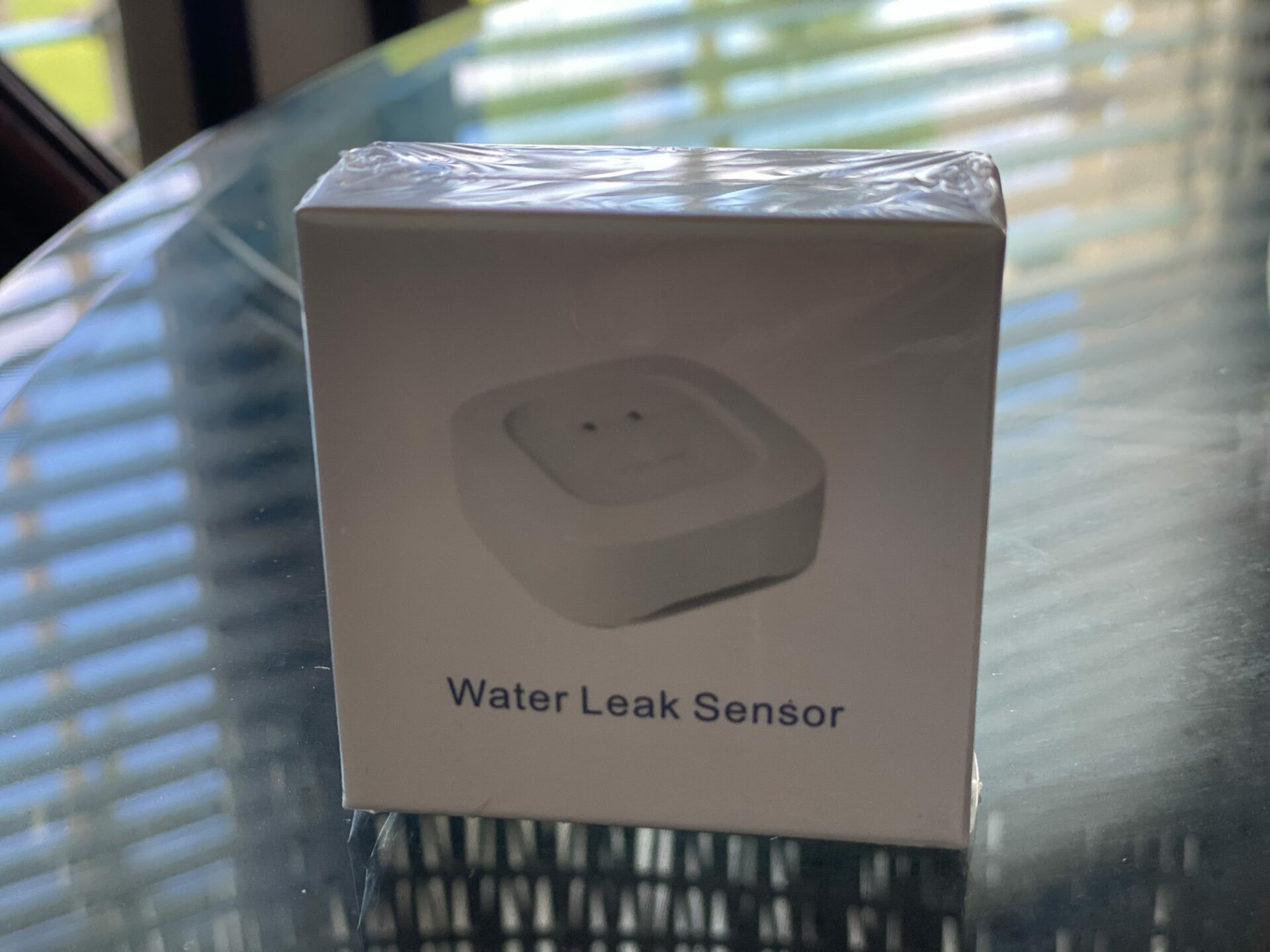 As some of you may be aware, we have been having problems with leaks – both from broken water supply pipes (like refrigerator ice maker supply lines) and clogged drains. Fixing the damage from these leaks is expensive and we all bear the cost. The Kahala Board has some ideas for how you can prevent a leak from going undetected. Stopping a leak soon after it happens can save $20-$50,000 and saves the time your unit will be unlivable.
We suggest installing leak detectors that connect to your unit's WIFI. There are several good brands out there. One is Zircon – which costs $49.99 each from Amazon. Board member Shawn Cohen has these.
Another is YoLink, which is what board member Tom Fuller installed in his unit. $68.99 gets you a hub and four detectors. Setting it up is super easy. You create an account and install their app. Next you connect the hub to your network. Once that's done, it's just a matter of scanning a bar code on each sensor, turning it on, and adding it to your dashboard.
You can name the sensors and put them in rooms – and the dashboard has an indicator on the status of each detector. When a leak happens the system notifies you (you can set up email, app notices and text messages). Some of our leaks at Kahala have gone unnoticed for weeks because leak detector alarms are not that loud. No waiting for someone to possibly hear an audible alarm for a sensor stuck in a closed cabinet. The batteries last for five years and the unit will tell you when the battery is getting low.
Place them where you would normally place sensors:
Under the kitchen and bathroom sinks
By your water heater
Under your dishwasher
Next to your refrigerator
Next to the toilet
Next to your washing machine
Some owners have even installed automatic shut-off valves. Here's one from MyGuard for your washing machine hot and cold that comes highly rated. It's $149.00. They also sell one for the water heater but you'd need a professional to install it. Do your research, but even just installing leak detectors connected to WIFI will at least get an immediate notice.
The bottom line – there are things we can do to find leaks very quickly. A call to Poipu Kai Patrol Services (808) 645-1700 and leaks and overflows can be stopped early.